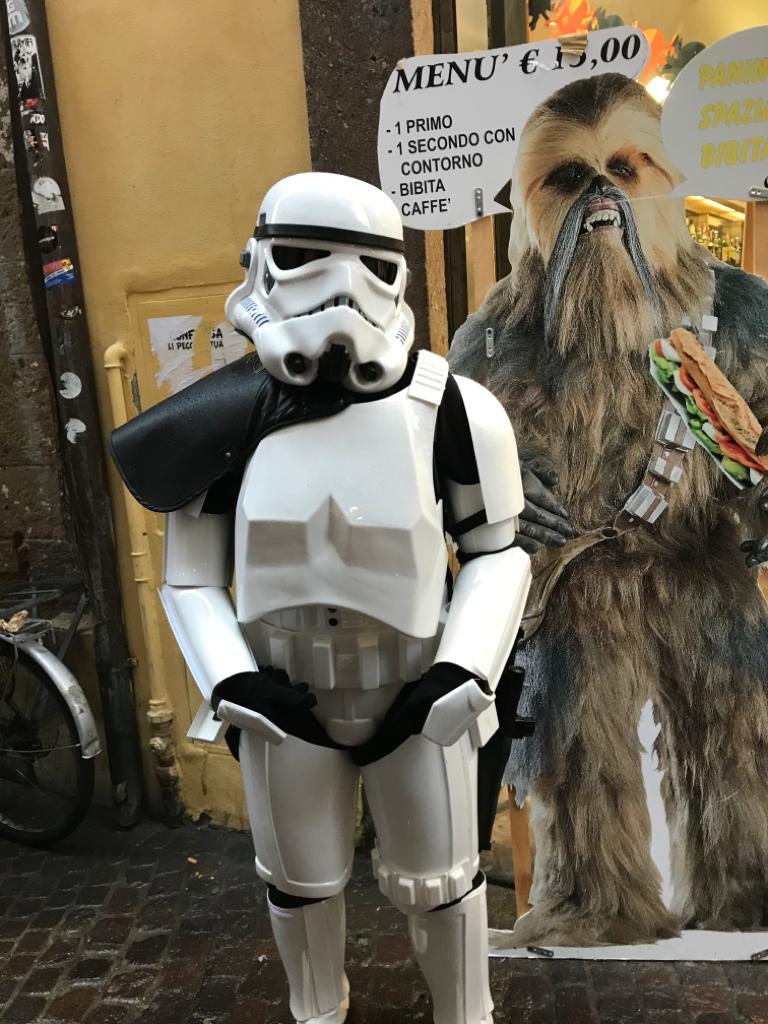 Among the last associated producers of Dark Resurrection vol.2, we have another woman: Grazia Lupoli, from the eternal city, Rome.
Grazia, who appears from the photo as a huge Star Wars fan, became an Associate Producer thanks to her husband who wanted to give her this particular gift.
We also thank Grazia's husband (also Associate Producer of Volume 2) for the continuous and very important support to our project.
May the Force Be With You .... Always!