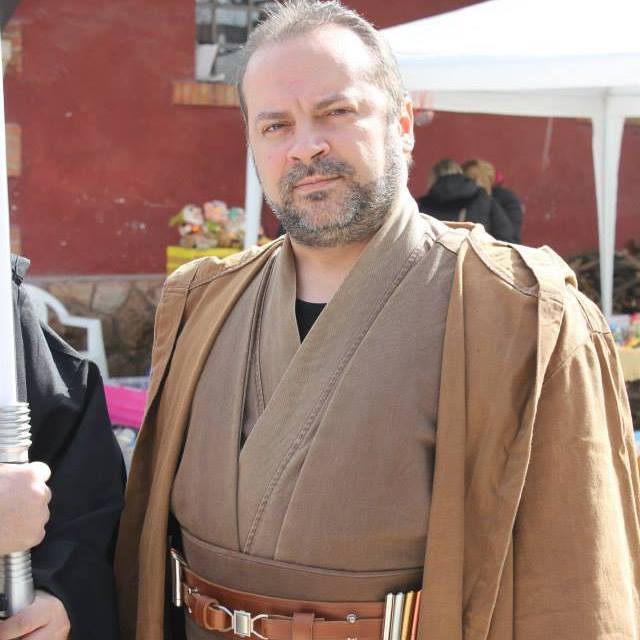 PietroTorrente from Rome, the new hero of the Army of the Deed of the Thousand, but also an associate producer of "Dark Resurrection Vol.0".
His dedication to the project has already amply demonstrated by contributing to the volume 0 of Dark Resurrection.
Now Peter continues to support us for these reasons:
"I've always been passionate about Star Wars since I was only 6-7 years old. As a child, in fact, most of my games were themed Star Wars, and now that I'm a little more older my attitude has not changed, and it is clear even from my photo. I participated with pleasure in Vol. 0, and I came to see the premiere in Sanremo, and it was an incomparable emotion for me. The excitement to meet all of you, to live this unique experience, to see a film of high quality, and to know that this film belongs to the extraordinary people who you are, it is something wonderful. Keep it up, then, you may be proud, as I am to have helped!"
Thanks Pietro for your beautiful words and for your great support!
May The Force Be With You....Always!